Termite Inspection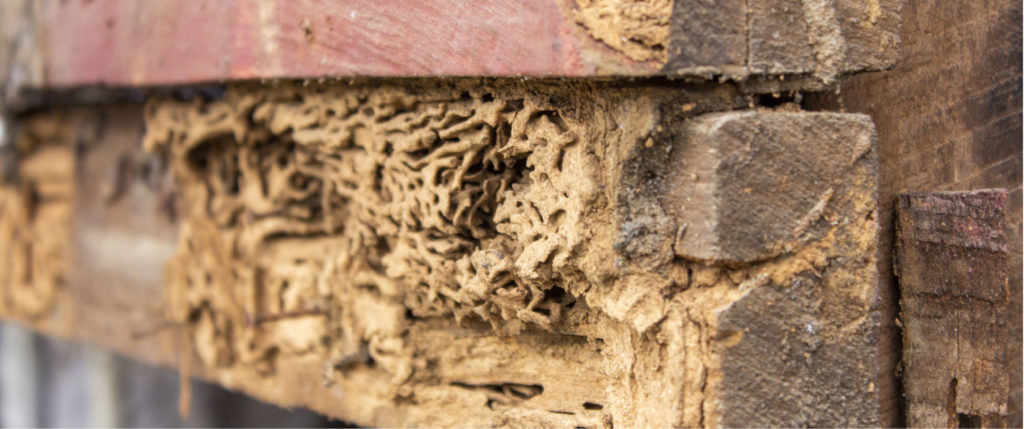 Termites are a sneaky little pest that can cause serious damage before you even know you have a problem. Since they chew wood from the inside out, it's hard to detect them unless you know what you're looking for. The outside of the wood looks sturdy and solid, and then suddenly a porch collapses. Actually they work pretty slowly, but you still need a professional termite inspection to eliminate the problem before any damage gets to that point. We provide NPMA-33 and WDI inspection reports, as they are mandatory for VA loans.
When do you need a Termite Inspection?
A realtor termite inspection is an especially important step in the real estate buying and selling process. Whether you're a realtor, home buyer, home seller, or property investor, you need to know if there are termites so you can get ahead of the issue.
There are many different reasons for getting a pre-sale termite inspection, depending on your role in the transaction.
The seller can obtain a pre-sale termite inspection to help sell the house more quickly, assuring buyers that there isn't a termite infestation. If you do have termites, you can have termite treatment to take care of the problem before it costs you a sale.


The real estate agent is responsible for representing their client, whether it's the buyer or seller, and help the transaction go smoothly. Part of that involves making sure the property is in good condition, including conducting a realtor termite inspection. If you represent the seller, make sure they schedule the inspection before the buyer conducts theirs.


The home buyer or property investor needs to make sure a qualified termite inspection has been completed. Some loan arrangements, including VA loans, require the  costs to be paid by the seller, but make sure you understand your rights and obligations before agreeing to a purchase.
What we look for
Regardless of who requests the inspection, it includes a visual inspection of the accessible areas of the home, including the exterior, entire interior, basement, and crawl spaces. An inspector looks for visible signs of termite infestation, such as:
wood damage
mud tubes
discarded wings
termite exit holes
termite droppings
Your inspector also looks for wood-to-ground contact and moisture issues that are conducive to termite activity.
If there is a problem with termites, the inspector can recommend a treatment plan based on your specific needs. Typical solutions include interior and exterior liquid treatments, foam treatments, or bait and monitor solutions. If there are wood-to-ground contact or moisture problems identified, the termite inspector can make recommendations for mitigating issues that could lead to future infestations.
Nexus Pest Solutions provide a termite inspection before you buy or sell a home or business, and we offer a full spectrum of termite treatment services to eliminate any problems you might have. Call us today for your free quote.