Need pest control services you can TRUST
to do the job RIGHT??
 "YOU Will Get The Absolute BEST, MOST THOROUGH Pest Control Service You've Ever Seen…I GUARANTEE it…or it's FREE!"
Will White  Owner/General Manager –

WATCH MY VIDEO BELOW!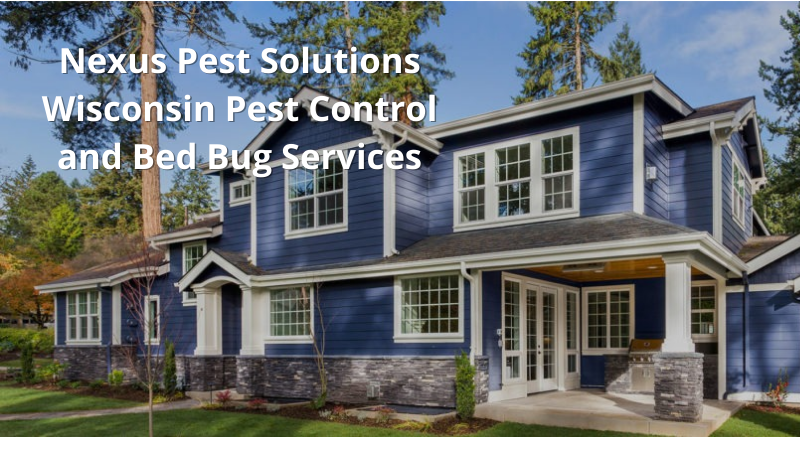 Dear Homeowner,
If you're reading this message right now it's probably because you have a pest problem…or maybe just a question…and you're searching for someone who can help you. If that's true please keep reading because you've come to the right place!
My name is Will White. I'm the owner/president of Nexus Pest Solutions here in Mequon, WI. We're a full-service termite and pest control services company dedicated to helping homeowners just like you solve their pest problems and live pest-free lives!
If you're like most homeowners, your home is your most valuable possession. You want to protect it from damage and contamination from termites, roaches, rats, mice and other unwanted pests.
You want to deal with pest control company you can TRUST to do the job RIGHT.
You want a company that will get rid of your pest problem FAST.
You want to pay a FAIR PRICE and not one penny more.
You want a company that offers a GREAT GUARANTEE and stands behind it 110%.
You want to know that if you ever do have a problem…or simply a question…that answer will be only one phone call away 24 hours a day/7 days a week.
If you answered YES to any of the above questions, please keep reading and find out why Nexus Pest Solutions is the number one choice for termite and pest control in the Milwaukee, WI area.
Our No Risk, No Bull, 100% "Make You Happy" Money Back Satisfaction Guarantee: "If you hire us to get rid of your bugs and, at the end of 15 days, you are not 100% Happy…we'll come back and retreat your home for FREE…and we'll keep on treating it for FREE until you tell us you're happy. If that still doesn't make you happy we'll give you back every penny you spent for the original treatment…PLUS…we'll even pay YOU an additional $25.00 for your time and trouble!"  (Try finding another pest control company with the confidence to make you that offer.)
BOTTOM LINE: You will be happy with our service or you won't pay a penny…period! That's how confident we are in our high degree of customer service and our commitment to doing the job right!
We also have an entomologist (bug scientist) on staff who is only one phone call away, 24/7 in case we ever have an issue or a question about any pest situation we might encounter in or around your home or office.
We offer a FREE 58 Point Pest Analysis of your home or office, inside & out, top & bottom.
Listen…I want to be YOUR Bug Man. All I'm asking for is a chance to PROVE to you that we are the very BEST. And that's why I'm willing to put MY name and money on the line with my UNMATCHED GUARANTEE that removes all of the risk for you the homeowner.
So…if you've got a pest problem…or simply a question…call Nexus Pest Solutions 414) 355-3732 and ask for me, Will White. I'll be happy to speak with you anytime!
Here's to helping YOU live PEST FREE,
Will
PS. We offer FREE Consultations and FREE Estimates on all of our pest control services.
PPS. And don't forget to ask about our FREE 58 Point Pest Analysis of your home or office!
At Nexus Pest Solutions, our technicians combine non-chemical technologies with EPA-approved chemical approaches to create effective, environmentally sound solutions for pest control. We have close to 30 years of experience in commercial, industrial, educational and residential settings, and we understand the different pest concerns of each environment.
Learn how to prep your home for a pest-free winter, Watch our video below for Fox 6 News